COMMUNITY DRIVING LICENSE RENOVATION
Tweet
The renovation of a community driving license is subjected to the pass of a psychophysical aptitude test and the residence in the Member State in which the renovation is solicited.
1. Who has to renovate the driving license?
The owners of community driving licenses which have expired or will expire soon.
The owners of indefinite community driving licenses or with a validity term greater than 15 years for the licenses of the Group 1 (AM, A1, A2, A, B, BE) or 5 years for the licenses of the Group 2 (BTP,C1, C1E,C, CE,D1,D1E,D,DE), provided that the legal residence is in Spain elapsed two years from the January 19th of 2013, when the Directive 2006/126/CE entered into force.
2. What has to be done in order to renovate the driving license?
It is necessary to ask for an appointment at any Traffic Headquarter or Local Office. This can be done either by calling to 060 or at through the webpage www.dgt.es
3. Necessary documentation.
Official request form which is available at the Traffic Headquarter and at the DGT webpage (www.dgt.es)
Identity and residence accreditation: Valid passport or ID and any other proof the Traffic Headquarter may request in order to validate the residence.
Community driving license: original and a photocopy
Psychophysical aptitude test report issued by an authorized Drivers Check Center.
A 32 x 26 mm. recent photograph. When the solicitants wear clothes which cover their hair for religious reasons (e.g. a veil) photographs will be admitted, being the only limitation for the admission the face is totally uncovered from the hairline till the chin so the identification of the person is not hindered.
Talon foto, a document available at the Traffic Headquarters, properly completed and signed.
Fee IV.3
For more information, please visit IUMET (Instituto Universitario de Medicina Telemática): C/ Emilio Baró, 33 (Benimaclet - Valencia) or call us at (+34) 963 269 114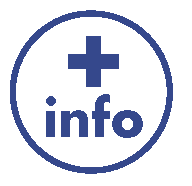 For more information about COMMUNITY DRIVING LICENSE RENOVATION please fill this form and we take contact with you.
Member states of the EU

(year of entry)